ZYLOX-TONBRIDGE Holds First Investor Day Event to Explore Development Opportunities for
On November 16, 2021, Zylox-Tonbridge (2190.HK) successfully held the first Investor Day Event at its Hangzhou Headquarter. The event brought together more than 100 institutional investors and securities analysts online and in-person.
At the site, investors visited and experienced the company's rich product portfolios at close distance, and had in-depth exchanges with the corporate management, clinical experts and policy experts. Dr. Jonathon Zhong Zhao, the Founder, Chairman and CEO of Zylox-Tonbridge, shared the latest progress of its diversified R&D strategy, and discussed hot topics in the medical device industry with investors, winning their better understanding and recognition of Zylox-Tonbridge's business development and future strategy.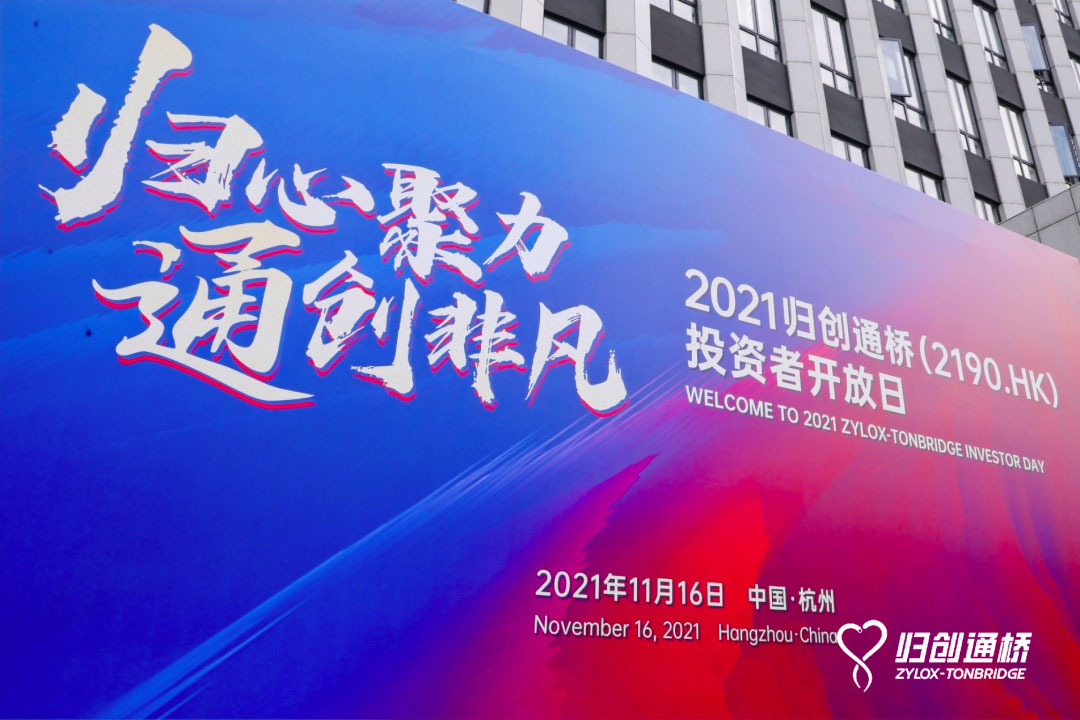 (Zylox-Tonbridge holds the first Investor Day Event)

On the event day, Zylox-Tonbridge, together with its two leading brands--"Zylox Medical" and "Tonbridge Medical", set up a product display area to demonstrate its abundant product portfolios and strong innovation and R&D strengths. All of this gave the investors a good chance to feel its innovative products. The investors also exchanged in-depth views with the R&D teams on product R&D philosophy, progress and other issues, which let them gain a direct understanding of the company's solid R&D strength and strong execution.
In the management sharing session, Dr. Jonathon Zhong Zhao briefed participants on the recent launch of diversified R&D mode and future development strategy.
He said that after successfully being listed on HKEX in July this year, Zylox-Tonbridge has speeded up its product R&D and marketing approval. As of the end of September 2021, the company had obtained marketing approval from NMPA for 12 products in China, and EU CE certification for 8 products, with 2 more products expected to become commercially available as of the end of the year. Zylox-Tonbridge now ranks No. 1 in marketing approvals and certifications among its peers in China.
Dr. Jonathon Zhong Zhao highlighted that Zylox-Tonbridge recently announced the development of an IVL system for treatment of medium and severely calcified arteries through exclusive technical cooperation. Starting from this pilot scheme, the company hopes to enter into a new, efficient and accelerated product R&D mode with the innovative technology teams, forging an all-round innovative medical device platform. Zylox-Tonbridge will always adhere to its "Innovation-driven and Platform-empowered Development" strategy to enhance its competitiveness and market position.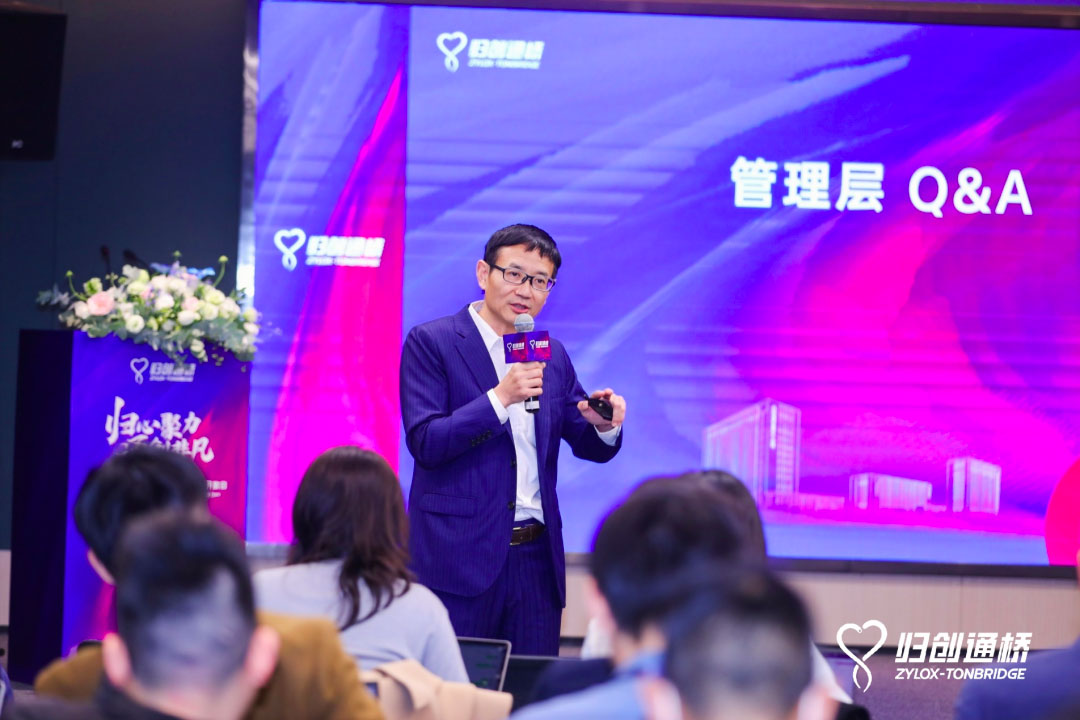 (Dr. Jonathon Zhong Zhao, the Founder, Chairman and CEO of Zylox-Tonbridge, shares his thoughts with participants)
Several leading clinical experts from the fields of neuro- and peripheral- vascular intervention came to the site and shared their experiences in product use and participation in product development under the mode of "combination of medicine and engineering".
Professor Xu Jing of the Second Affiliated Hospital of Zhejiang University School of Medicine believed that the "extra soft" feature of Tonbridge GekkoTM Coil System is comparable in performance to imported product by international brands. Professor Wan Shu, Vice President of Zhejiang Hospital, remarked that the Tonbridge KylinTM Flow Diverter has advanced features compared to existing products in the market. Professor Xu Ziqi of the First Affiliated Hospital of Zhejiang University School of Medicine also pointed out that BADDAS technique can significantly improve the successful recanalization rate of intracranial blood vessels.
Professor Zhao Yu from the First Affiliated Hospital of Chongqing Medical University shared his experience in joint development of a new iliac vein stent with Zylox-Tonbridge. He remarked that such product is an innovative representative full of market competitiveness, with independent intellectual property right. He looked forward to the commercialization of the product quickly in the future, so as to meet the growing clinical demands for venous diseases.
Professor Wu Ziheng from the First Affiliated Hospital of Zhejiang University School of Medicine noted that the suture-mediated closure system developed by Zylox-Tonbridge has entered the clinical trial stage and is expected to make Zylox-Tonbridge the first domestic company to launch such kind of products into the market.
In the final session, several policy experts, clinical experts, and Zylox-Tonbridge's management representative engaged in lively discussion on the topic of "How Can Homegrown Medical Devices Make Breakthroughs under the Health Care Reform?" A consensus is concluded that domestic medical device manufacturers will embrace a promising market space, which in turn would foster certain industry leaders in the next 5-10 years on our land.